Okay, I won't lie to you – but I was absolutely proud of the #PRWin we pulled off when Malaysia Prime Minister Najib Razak, during his televised Budget 2017 presentation to the country, recommended Uber as a way for Malaysians in the "B40" category (bottom 40% of households with monthly income of RM3,900 and below) to earn additional income.
He said, "To assist the B40 group, especially BR1M (Bantuan Rakyat 1 Malaysia) recipients, to generate additional income, the government will encourage their participation as ride-sharing drivers such as Uber drivers, particularly those who own vehicles."
This was particularly amazing to us because:
Ridesharing regulations in Malaysia have yet to be passed, yet we are already receiving endorsements from the highest levels of the Malaysian government that ridesharing is here to stay!
This clearly shows that the Government recognises how Uber can contribute to lifting people up economically by providing them flexible earning opportunities.
PM Najib Razak specifically mentioned Uber (and even used our logo as a visual aid), instead of our competitor (which claims to be the local player), as an example to expound on.
This is the latest achievement in a string of high-level Government endorsements for Uber in a country where there haven't been formal ridesharing regulations yet. Previous endorsements have included:
(Jun 2016) Tan Sri Abdul Wahid Omar, former Minister in the Prime Minister's Department and minister in charge of the Economic Planning Unit, trying his hand as a driver-partner with Uber, in his first public appearance since his term as senator ended.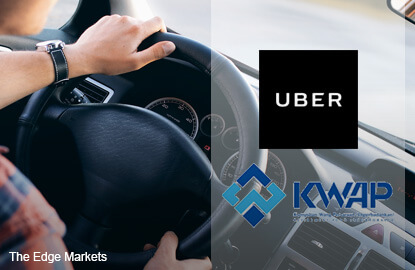 We're chuffed at the momentum we're seeing from the Malaysian government. We're definitely looking forward to the journey ahead towards regulations!